Throughout our community, people and businesses are struggling with the effects of the coronavirus crisis.
Let's stand #TogetherBFT.
Below we've assembled a list of resources to help small businesses, as well as links to important community health information (please email us if you have others we can add). Also, please join our #TogetherBFT Facebook group and help us support the people and businesses that make our community such a special place to live and do business.

Small Business Resources
A growing list of links and resources to help small businesses deal with the challenges faced due to the coronavirus outbreak.

How to Support Local Businesses
Shopping local is more important than ever. Here you'll find information on Beaufort-area shops, restaurants, hotels, and things to do — and how we can support them.

Community Health Resources
Links to up-to-date information about the coronavirus crisis from the local, state, and federal level.
Join the #TogetherBFT Facebook Group
Although this virus is doing its best to force us apart, we need each other now more than ever. So we created a Facebook group as a way for people and businesses throughout our community to share opportunities to come together and support one another as we face the challenges before us. Will you join us?
H.R.6201: Read a detailed explanation of the Families First Coronavirus Response Act (H.R.6201), Phase 2 of the federal government's response to the Coronavirus (COVID-19) outbreak (unemployment compensation, paid sick leave, paid family and medical leave).

South Carolina Small Business Development Center
The SCSBDC is an excellent resource for learning about and applying for small business loans through the SBA's Coronavirus (COVID-19) Disaster Relief Lending program.
To learn more, contact Martin Goodman via email at goodman@nulluscb.edu or call (843) 521.4143.
Let's support our local businesses!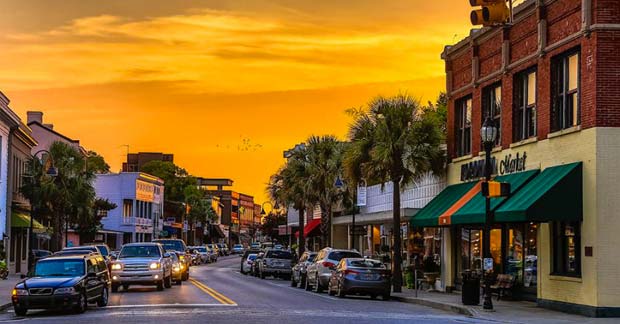 Local Business Updates
Click here to download a list from the Convention & Visitors Bureau that includes updated operating information for  restaurants, stores, hotels, stores, and things to do around the Beaufort area.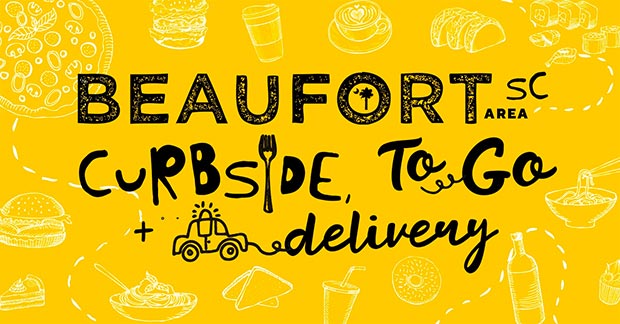 Beaufort, SC Curbside, To-Go & Delivery Facebook Group
Join this local Facebook group to find out how to support your favorite local restaurants.
Community Health Resources
Healthcare Chamber Member Updates
Pain Specialists of Beaufort
painbeaufort.com
135 Sea Island Pkwy.
Beaufort, SC 29907
(843) 473-6666
Monday-Thursday 9am – 3pm
Synergy HomeCare of the Lowcountry
synergylowcountry.com
2 Corpus Christi, Suite 101
Hilton Head, SC 29928
(843) 310-1078
(843) 310-1173
Open 24/7
Beaufort Dermatology
beaufortdermatology.com
1096 Ribaut Road
Beaufort, SC 29902
(843) 524-5550
Monday-Friday, 8:00 am – 4:30 pm, telehealth now available
Friends of Caroline Hospice
fochospice.org
1110 13th Street
Port Royal, SC 29935
(843) 525-6257
Open 24/7
Beaufort Acupuncture
beaufortacupuncture.com
12 Fairfield Road, 5B
Lady's Island, SC 29907
(843) 694-0050
Community clinic Monday & Thursday (1pm – 7pm). Appointments appreciated, walk-ins welcome. Please call, text or schedule online via website or Facebook. No walk-ins accepted at this time. Private appointments available Tuesday and Friday, please call to schedule. House calls possible.
BAKERS Counseling Services, LLC
BakersCounselingServices.com
12 Fairfield Road, Suite B3
Beaufort, SC 29907
(843) 379-1003 Office
Open 9am – 5pm
Offering TeleHealth or virtual sessions (HIPAA compliant).
Hospice Care of the Lowcountry
hospicecarelc.org
7 Plantation Park Drive, Unit 4
Bluffton, SC 29910
(843) 706-2296
Open 24/7
CORA Physical Therapy
coraphysicaltherapy.com
18 Professional Village Circle
Beaufort, SC 29907
(843) 986-9670
Monday – Thurs, 7am – 6pm
Friday, 8am – 5pm
Telehealth Available for All