MCAS BEAUFORT
Employment: 7,253
Labor Income: $373.5 million
Economic Impact: $787 million
Marine Corps Air Station Beaufort is the home of the Marine Corps' Atlantic Coast fixed-wing, fighter-attack aircraft assets.
MCRD PARRIS ISLAND
Employment: 6,130

Labor Income: $344.3 million

Economic Impact: $739.8 million
The Marine Corps Recruit Depot at Parris Island has trained enlisted males since 1915, and enlisted females since 1949. Marines have trained on the Depot during each major conflict of the 20th and 21st century.
NAVAL HOSPITAL BEAUFORT
Employment: 1,519
Labor Income: $103.7 million
Economic Impact: $217.4 million
In operation since 1949, Naval Hospital Beaufort consists of the hospital and two Branch Health Clinics — one at MCRD Parris Island, and the other at MCAS Beaufort.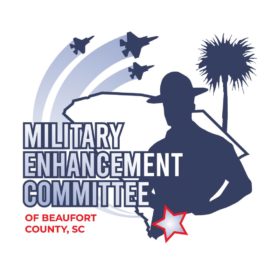 Military Enhancement Committee
The Military Enhancement Committee of Beaufort County (MEC) is an Auxiliary Committee of the Beaufort Regional Chamber of Commerce created to protect, enhance and grow the military presence in Beaufort County through advocacy, information sharing and influence at the local, state and national levels.