Let's do business. Together.
We've been promoting, protecting and improving business in Beaufort County since 1892.
Work in Beaufort
The Lowcountry is open for business. The Beaufort Region of South Carolina offers a business-friendly environment and is just the place to start, grow or relocate your business.
Live in Beaufort
Horse drawn carriages transport riders through yesteryear in "The Point," an antebellum neighborhood where elegant mansions stand beneath moss strewn oaks.
Visit Beaufort
Welcome to historic waterfront Beaufort, the second oldest city in South Carolina, located between Savannah and Charleston on South Carolina's Atlantic Coast.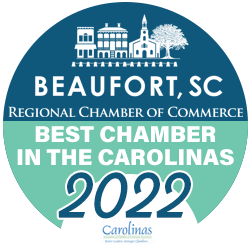 Best Chamber in the Carolinas!
The Carolinas Association of Chamber of Commerce Executives (CACCE) recognized Beaufort Regional Chamber of Commerce as the 2022 Outstanding Chamber of the Year (for a chamber with under 700 members) at their Annual Management Conference awards ceremony.
The CACCE Outstanding Chamber of the Year Award recognizes significant achievements and accomplishments that a Chamber has initiated, stimulated, and/or led in its respective service area during the past 18 months. Award winners are selected based on a competitive application process judged by peer chamber leaders. More than 150 Chambers from across North and South Carolina were eligible to apply.
2022 Beaufort Regional Economic Forecast
Have a look at the latest Regional Economic Data, which portrays and projects our community's standing on wages, education, workforce and more. The statistical information contained in the Dashboard is specific and unique to reflect a snapshot of the Beaufort / Port Royal / St. Helena / Sheldon / Yemassee region's economy.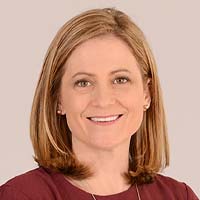 Click here to view data presented to Chamber Members by Dr. Laura Ullrich, Senior Economist at the Federal Reserve Bank of Richmond.
Discover the Beaufort Difference.
Every day since 1892, we have been promoting, protecting and improving business. Our mission is to manage and build capacity for continual community growth by advocating for a pro-business environment and building quality workforce in order to enrich the region's quality of life.
Why Join the Chamber?
The Chamber provides business growth and learning opportunities to help businesses be more productive and profitable, as well as advocacy and community development initiatives to build a favorable business climate, creating the preferred community to invest, prosper, and enjoy.

Connect
Providing opportunities for growth through networking and education.

Engage
Sharing a vision for the future while attracting, retaining, and expanding business.

Impact
Creating an environment for sustained prosperity and future success through public policy and advocacy.

Grow
Enriching our community and building a world-class region.