Let's do business. Together.
We've been promoting, protecting and improving business in Beaufort County since 1892.
BUILD LEADERSHIP CAPACITY
2023 Beaufort Regional Economic Forecast
Have a look at the latest Regional Economic Data, which portrays and projects our community's standing on wages, education, workforce and more. The statistical information contained in the Dashboard is specific and unique to reflect a snapshot of the Beaufort / Port Royal / St. Helena / Sheldon / Yemassee region's economy.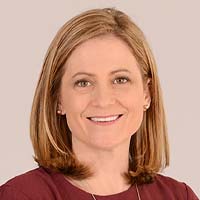 Click here to view data presented to Chamber Members by Dr. Laura Ullrich, Senior Economist at the Federal Reserve Bank of Richmond.
Discover the Beaufort Difference.
Every day since 1892, we have been promoting, protecting and improving business. Our mission is to manage and build capacity for continual community growth by advocating for a pro-business environment and building quality workforce in order to enrich the region's quality of life.
Why Join the Chamber?
The Chamber provides business growth and learning opportunities to help businesses be more productive and profitable, as well as advocacy and community development initiatives to build a favorable business climate, creating the preferred community to invest, prosper, and enjoy.

Connect
Providing opportunities for growth through networking and education.

Engage
Sharing a vision for the future while attracting, retaining, and expanding business.

Impact
Creating an environment for sustained prosperity and future success through public policy and advocacy.

Grow
Enriching our community and building a world-class region.