Welcome to the Beaufort Chamber Blog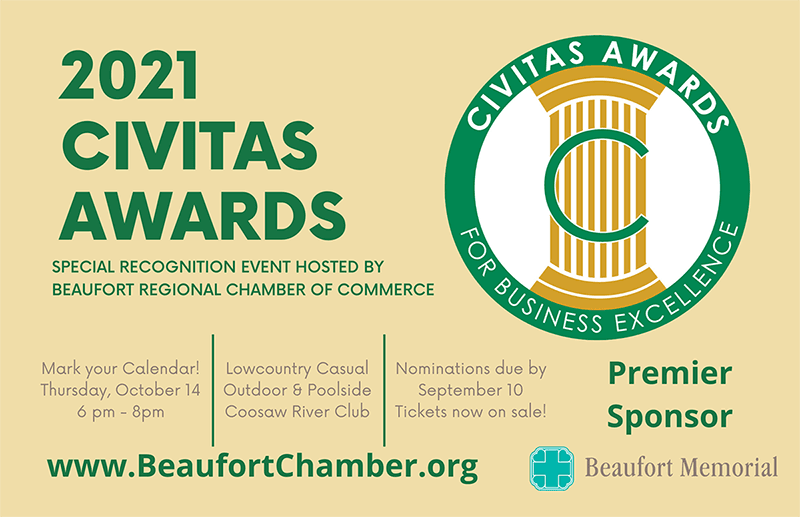 Awards Reception to be held October 14 | Tickets now available (Beaufort, SC) – The Beaufort Regional Chamber of Commerce received many worthy nominations from around the region for the annual Civitas Awards, which recognize local leaders who work to enhance quality...
read more
Last Thursday, the White House released a new COVID-19 Action Plan. This plan includes an executive order instructing OSHA to develop a rule that will require all employers with 100 or more employees to ensure their workforce is fully vaccinated or require any workers...
read more
The Beaufort Regional Chamber of Commerce is committed to the health of our members, staff, and guests. We are also committed to reducing the spread of the disease and to safeguarding the capacity of our region's healthcare system. Due to the current spike in positive...
read more