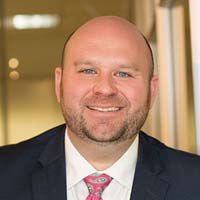 Ian Scott
President / CEO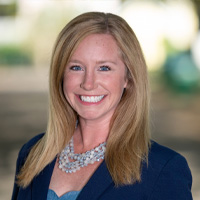 Megan Morris
Vice President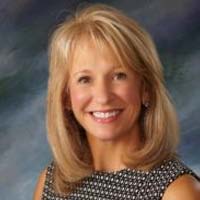 Susan Fogelman
Director, Membership
Chamber Ambassadors
Ambassadors provide an essential service to the Chamber membership and team.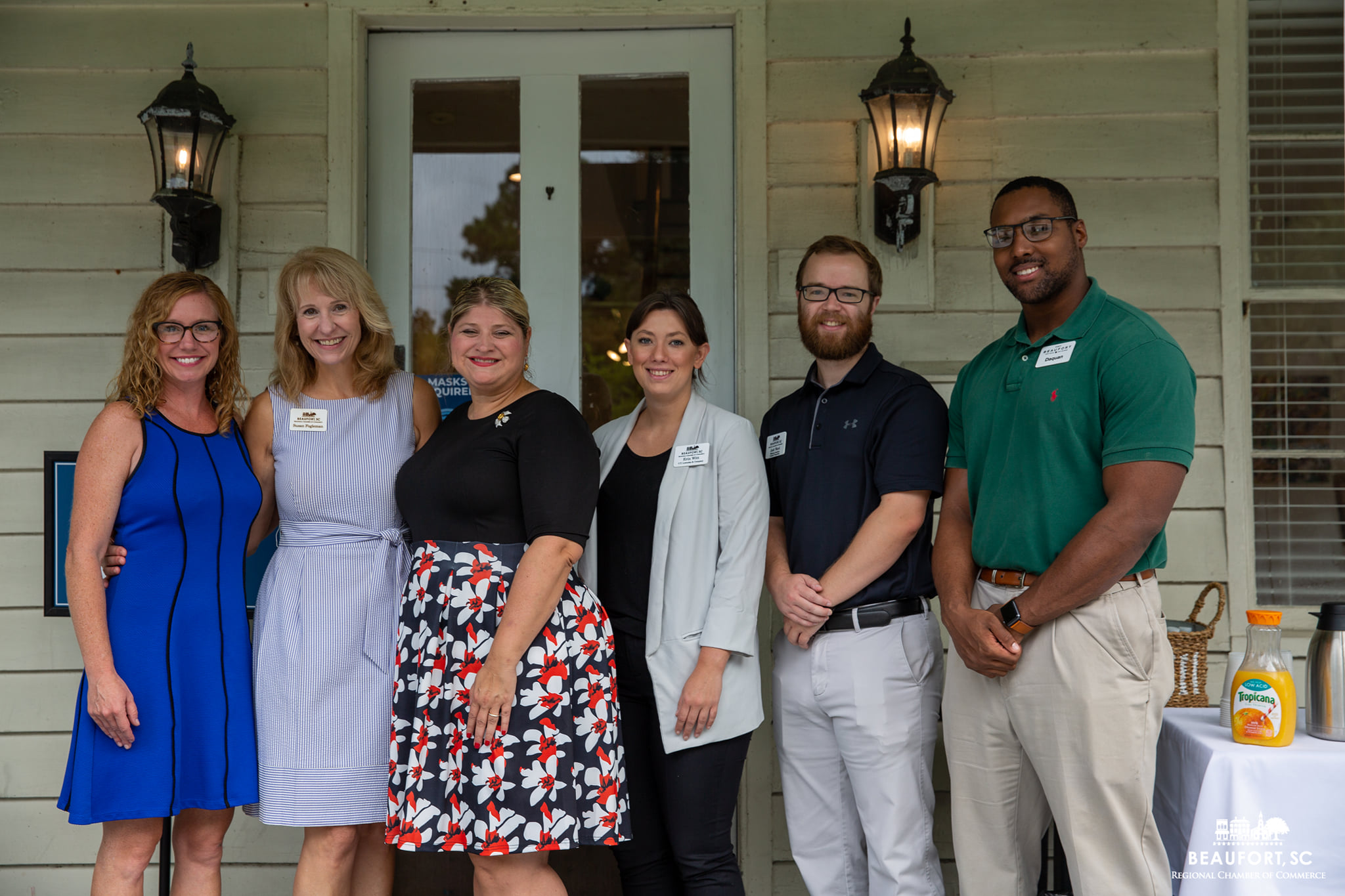 The Chamber Ambassadors are highly visible, prestigious volunteers who serve as the Chamber's primary liaison to the new Chamber members.  Considered the goodwill arm of the Chamber, the Ambassador committee plays an essential role in member communication and retention, and each Ambassador is charged with conveying member needs, questions and concerns to Chamber staff, keeping our Chamber in line with our members' desires. Upon their appointment, each Ambassador makes a commitment to build lasting relationships with the Chamber membership, particularly new members, in order to build a loyal, committed membership base that will continue to support, participate in and invest in the Chamber.
Ambassadors actively promote membership in the Chamber, facilitate networking among members and encourage meaningful participation and involvement in Chamber programs in order to enhance the membership benefits received by each member, strengthen member commitment and increase long-term member retention.

Mary Jane Boyle
Heartland
Mary Jane is a native of the Eastern Shore of Maryland and moved to beautiful Beaufort to enjoy the charm of a small town, much like the Eastern Shore…without the SNOW! Heartland is a software technology company delivering cost effective tools for businesses to manage their workforce through recruiting, applicant tracking, payroll, and HR. Mary Jane enjoys the chamber and learning about the future of Beaufort and the growth through commerce development. She enjoys meeting small to medium businesses that bring value to thrive in this beautiful town!

Cyndy Carr
Gateway Mortgage Group
Cyndy Carr is a third generation Beaufortonian and Loan Partner at Gateway Mortgage. She takes pride in her role as Chamber Ambassador and the assistance it provides to the business community in their continued quest for success. Supporting individual homeownership and the promotion of local commerce builds a strong backbone vital to any thriving community. She understands the importance of this service as her extended family continues to operate a seafood business started by her grandfather in 1948. She enjoys spending time with her family and all the things lowcountry living provides including boating, fishing and horseback riding.

Mark Flasch
Accompanist/Sea Island Rotary
Mark Flasch is a retired US Army officer with 30 years of service, and now enjoys his passion as a musician in Beaufort county. He can be seen performing on piano frequently at area restaurants and country clubs, alongside top local singers and instrumentalists. He and his wife, Pam, returned to her native South Carolina seven years ago from initial retirement in the Shenandoah Valley, after Mark worked in Washington DC at the Pentagon and other assignments. Pam is Director of Public Affairs at the water utility, BJWSA. Mark is a past president of Sea Island Rotary and enjoys helping make Beaufort a vibrant and prosperous community, set in an idyllic natural environment.

Sharonica Gavin
Hospice Care of the Lowcountry
Sharonica Gavin is the Community Engagement Specialist for Hospice Care of the Lowcountry. She is a local of Hilton Head Island and a graduated from the University of South Carolina – Beaufort where she majored in Public Health. Sharonica has years of experience in the nonprofit health spectrum – providing support to communities, patients, families, medical professionals, and industry personnel. She has worked in the field of Cardiology, served on the University of South Carolina – Beaufort's Public Health Advisory Board, served on the Bluffton Chamber Young Professionals Select Committee and has been a member of the local American Heart Association Executive Leadership Committee. She is the mother of an amazing daughter, Domonique and in her spare time she enjoys volunteering in the community. Sharonica is a dedicated individual who understands the importance of collaboration and community – especially when honoring someone during their final days.

Zarah Goodyear
Kinghorn Insurance Agency of Beaufort
Zarah Goodyear is a Beaufort native and joined the Beaufort Regional Chamber Ambassador program in 2018. She works for Kinghorn Insurance of Beaufort as a Personal Lines and Life & Health Insurance Producer. As a native she enjoys going to the beach, fishing and paddle boarding. She is also very passionate about her community and enjoys giving back to it. As a businesswoman she appreciates the opportunity the Ambassador program gives her to network in the community and support the other local businesses in celebrating their achievements.

Alison Kindwall
Kinghorn Insurance Agency of Beaufort
Allison Kindwall is a Commercial Lines Insurance Agent for Kinghorn Insurance of Beaufort. She was born and raised in Beaufort and enjoys seeing the town grow and change with the help of the Chamber. Allison thinks the Chamber is very important for connecting local organization and grow relationships in Beaufort. She plans to volunteer with the Chamber as long as they will have her.

Chavis Lesane
CPM Federal Credit Union
Chavis Lesane is the Branch Manager for CPM Federal Credit Union's Port Royal location. A native of Sumter, SC, Chavis moved to Beaufort in 2020 and quickly became involved with The Beaufort Chamber. A strong supporter of his local Chamber, Chavis feels that it is his obligation to be involved in his Community and being involved with his local Chamber is the perfect way to do that.

Daquan Mickens
Beaufort Convention & Visitors Bureau
Daquan Mickens is the Communications Coordinator at the Beaufort Port-Royal & The Sea Islands Convention Vistors Center. He moved to Beaufort from Spartanburg and fell in love with telling Beaufort's story to the world. His goal is to interact with as many Beaufortioans and businesses as possible to help share what makes Beaufort so great for visitors looking for a place to visit.

Maggie Mitchell
Somerset Advisory
Maggie Mitchell is a Client Ambassador for Somerset Advisory in downtown Beaufort, SC. She's also born and raised on the sea islands of Beaufort, South Carolina. She's passionate about financial planning, serving clients and helping them achieve their dreams as individuals and for their families and communities. Outside of work, she enjoys spending time with her husband and making memories with her three daughters.

Amber Mulligan
Lowcountry Habitat for Humanity
Amber Mulligan is a fellow Beaufortonian. She attended Battery Creek High School and is a proud dolphin! Shortly after graduation, Amber moved to Hartsville, SC to attend Coker College, majoring in Psychology. In 2012, Amber relocated back to Beaufort and immediately became active in her local community through social entrepreneurship efforts within the nonprofit sector. She holds over fourteen years of extensive case management, training, and advocacy experience. Amber has a heart to help, striving to eradicate disparities, especially among those that are disproportionately affected, and improve the quality of life for all people.

Jess O'Brien
Beaufort Digital Corridor
Jess O'Brien is the Executive Director at Beaufort Digital Corridor, a tech incubator and coworking space located in Beaufort, SC that helps nurture tech entrepreneurs. Jess is a former digital marketing leader with a proven success record managing agency teams and clients. Her love of working with small businesses and start-ups sparked during a previous stint working at an agency located within Atlanta Tech Village. Since, she has worked with companies of all sizes from SMBs to national franchises. Jess relocated from Atlanta, GA to the Lowcountry in 2014. While her career has spanned across the southeast, she's proud to call Beaufort, SC home.

Holly Vega
Military Hearts Matter
Holly Vega is a connector and a supporter; striving daily to connect military families to resources while supporting military spouses to collaborate in the pursuit of their dreams. She is a heart health advocate and believes that education is the key to personal and professional growth. She is a Marine Corps spouse and has been married to her Marine for 21 years. Holly is a proud mother of three kids, two parrots, four chickens, one rooster, one dog, a slew of fishes and a pear tree. When she is not tending to her small farm " Sweet Tea Island you will find her volunteering or planning an event. In 2020, Holly Vega officially co-founded the non-profit Military Hearts Matter ("MHM"). Together with a board, volunteers, and ambassadors of military spouses and veterans the organization is paving the way to fully support our military heart community.

Joshua Ward
Weichert Realtors - Coastal Properties
Joshua Ward is a Realtor and Photographer in the Beaufort area. As a native of Beaufort, Josh enjoys being involved with the chamber and helping the local businesses in the area find success. He understands the importance the Chamber plays within a local community and looks forward to see how Beaufort progresses in the coming years!

Erin Witt
C.T. Lowndes Insurance
Erin Witt is an Insurance Agent for CT Lowndes & Co – Beaufort. A native Beaufortonian, she understands and supports the vital role The Chamber has in developing and encouraging economic diversity in the Lowcountry. She is passionate about preserving what makes Beaufort special. The Chamber continues to prioritize and support small businesses while advocating for higher paying jobs in Beaufort and surrounding areas, and that is something she is proud to be a part of.

Beth Woodring
Palmetto State Bank
Beth Woodring is a CSR at Palmetto State Bank. She and her husband have been in Beaufort for a total of 22 years, coming back to Beaufort after his retirement from USMC. Beth is active with Beaufort Water Festival and has been involved with the Chamber for several years. She loves Beaufort and believes that Beaufort has much to offer businesses in this area!