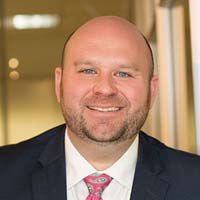 Ian Scott
President / CEO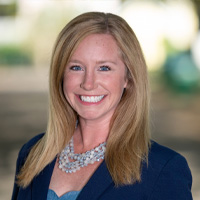 Megan Morris
Vice President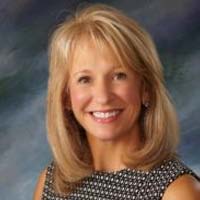 Susan Fogleman
Director, Membership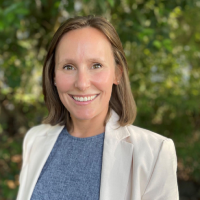 Hannah Myatt
Operations Manager
Chamber Ambassadors
Ambassadors provide an essential service to the Chamber membership and team.
The Chamber Ambassadors are highly visible, prestigious volunteers who serve as the Chamber's primary liaison to the new Chamber members.  Considered the goodwill arm of the Chamber, the Ambassador committee plays an essential role in member communication and retention, and each Ambassador is charged with conveying member needs, questions and concerns to Chamber staff, keeping our Chamber in line with our members' desires. 
Ambassadors actively promote membership in the Chamber, facilitate networking among members and encourage meaningful participation and involvement in Chamber programs in order to enhance the membership benefits received by each member, strengthen member commitment and increase long-term member retention.  CLICK HERE TO APPLY TO BE AN AMBASSADOR IN 2024!

Mary Jane Boyle
Heartland
Mary Jane is a native of the Eastern Shore of Maryland and moved to beautiful Beaufort to enjoy the charm of a small town, much like the Eastern Shore…without the SNOW! Heartland is a software technology company delivering cost effective tools for businesses to manage their workforce through recruiting, applicant tracking, payroll, and HR. Mary Jane enjoys the chamber and learning about the future of Beaufort and the growth through commerce development. She enjoys meeting small to medium businesses that bring value to thrive in this beautiful town!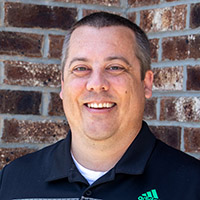 Ross Bradham
Hargray
I am a Field Operations Supervisor with Hargray, I have been with Hargray for 11 years and in the telecommunications industry for 19. I was born in Raleigh North Carolina and moved here when I was One. I'm married to Melanie and we've been married for 18 years now with 2 kids, both boys. This is the first time volunteering with any company but so far I'm enjoying what we are doing. I enjoy spending time with my family and going to car shows on the weekends.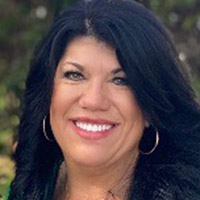 Stacey Burrell
Premier Nationwide Lending
Stacey Burrell is a mortgage loan officer with Premier Nationwide Lending. She has been in the banking industry for 30 years with a primary focus on mortgages for the last 7 years. Stacey finds that helping clients realize their dreams of homeownership is both rewarding and exciting.
Stacey relocated to Beaufort from Upstate SC in the fall of 2021. She had fallen in love with Beaufort after first visiting in the late 90's. The Lowcountry captured her heart and she knew that one day she wanted to call it home. Stacey is also participating in the Leadership Beaufort Class of 2023 and is thankful to have the opportunity to learn all that she can about this area, it's businesses, people and community. In her spare time Stacey enjoys spending time with family and friends, traveling, gardening, reading and time on the water.

Cyndy Carr
Gay Fish Company
Cyndy Carr is a third generation Beaufortonian working at Gay Fish Company, a family owned and operated business founded on St Helena Island in 1948. She takes pride in her role as Chamber Ambassador and the role it provides to the business community by growing their business.  With a family business that is a longtime member of the Chamber and 75 years strong, she understands that local commerce builds a strong backbone vital to any thriving community. She enjoys spending time with her family and all the things Lowcountry living provides including boating, fishing and horseback riding.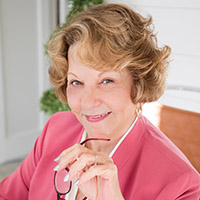 Linda Coe
Homesfinder Realty Group
Linda is a SC native who hails from Charleston. She has three grown children and four grandchildren. After living in seven states from Nevada to South Carolina, she has put down roots in beautiful Beaufort. The last 20 years in Beaufort have provided even more reasons to appreciate the low country. Linda has been an active realtor since 2004. There is nothing she likes better than to share the history of this beautiful area with visitors and newcomers. "Working with the Chamber gives me a front row seat to where we are going and where we have been." Beaufort is a gem. It is important to protect what we have as we grow to meet the needs of a new generation. Making a difference is what it is all about for Linda.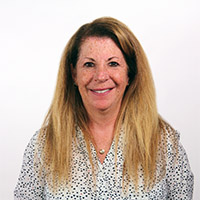 Sharon Ditrani
WTOC
Sharon is a native of Baltimore , Maryland and moved to Savannah in 2021 with her husband Greg. She has been in media sales for over 30 years and works for WTOC TV as a multi media consultant. She has lived in many cities in the northeast and has enjoyed the warm client in Savannah. On the weekends she enjoys boating , fishing , playing golf and tennis. As a new Ambassador to the chamber, Sharon is looking forward to helping businesses grow and connect with each other.

Zarah Goodyear
Kinghorn Insurance Agency of Beaufort
Zarah Goodyear is a Beaufort native and joined the Beaufort Regional Chamber Ambassador program in 2018. She works for Kinghorn Insurance of Beaufort as a Personal Lines and Life & Health Insurance Producer. As a native she enjoys going to the beach, fishing and paddle boarding. She is also very passionate about her community and enjoys giving back to it. As a businesswoman she appreciates the opportunity the Ambassador program gives her to network in the community and support the other local businesses in celebrating their achievements.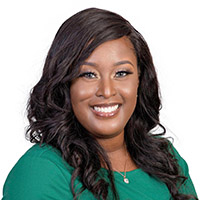 Ciara Grant
Weichert Realty
Ciara Grant is a real estate agent with Weichert Realtors Coastal Properties. She is also a native island girl of Saint Helena Island, the island renowned for its rural Lowcountry character and being a major center of African American Gullah culture. She has lived in the Lowcountry most of her life and is familiar with various Lowcountry dining, historical landmarks, beaches, and businesses that Beaufort County has to offer. She is a proud Beaufort Chamber Commerce Ambassador and Founding Member of the Lowcountry Women's Council of Realtors. As a member of these organizations, she understands the importance of networking with various local businesses and staying informed about economic changes in the Lowcountry in order to better serve the Beaufort community and help expand economic growth.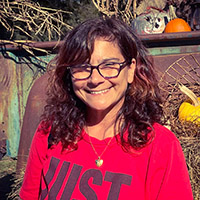 Amber Hewitt
United Way of the Lowcountry
Amber is the Community Trainer and Data Specialist with United Way of the Lowcountry, and she loves to serve the community. She is also a member of the Zonta Club and 2022 graduate of Leadership Beaufort. She volunteers for several community initiatives including CAPA Ghost Tours, HELP of Beaufort, Friends of Hunting Island, The Salvation Army, Wreaths Across America, and more. Amber has a family business, Top Clean Team, and is also a Notary Public.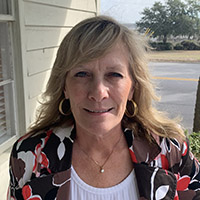 Linda Horry
Estate Sales Online US
Linda Horry is a Senior Partner with The Ragnar Group Inc. She works with businesses, any size, to develop employee benefit packages. Linda had been visiting Beaufort for over 20 years before moving permanently in 2017. She knew the first time she visited that Beaufort would be her home one day. Linda believes that the Chamber of Commerce is a necessity for any business plan and is passionate in sharing the value of membership. Linda enjoys being on the water, cooking and traveling.

Alison Kindwall
Kinghorn Insurance Agency of Beaufort
Allison Kindwall is a Commercial Lines Insurance Agent for Kinghorn Insurance of Beaufort. She was born and raised in Beaufort and enjoys seeing the town grow and change with the help of the Chamber. Allison thinks the Chamber is very important for connecting local organization and grow relationships in Beaufort. She plans to volunteer with the Chamber as long as they will have her.

Maggie Mitchell
Somerset Advisory
Maggie Mitchell is a Client Ambassador for Somerset Advisory in downtown Beaufort, SC. She's also born and raised on the sea islands of Beaufort, South Carolina. She's passionate about financial planning, serving clients and helping them achieve their dreams as individuals and for their families and communities. Outside of work, she enjoys spending time with her husband and making memories with her three daughters.

Jess O'Brien
Beaufort Digital Corridor
Jess O'Brien is the Executive Director at Beaufort Digital Corridor, a tech incubator and coworking space located in Beaufort, SC that helps nurture tech entrepreneurs. Jess is a former digital marketing leader with a proven success record managing agency teams and clients. Her love of working with small businesses and start-ups sparked during a previous stint working at an agency located within Atlanta Tech Village. Since, she has worked with companies of all sizes from SMBs to national franchises. Jess relocated from Atlanta, GA to the Lowcountry in 2014. While her career has spanned across the southeast, she's proud to call Beaufort, SC home.

Bobbie Poole
Regions Bank
Bobbie Jo is a Branch Manager and licensed banker for Regions Bank on Lady's Island. She has been with Regions for eight years and continues to share a passion for providing financial advice, guidance, and education to the community to help achieve their financial goals. This same passion has led Bobbie to volunteer her time and provide no-cost financial classes, seminars, and webinars to local schools, nursing homes, churches, and universities. To expand on opportunities to help others, Bobbie began the Beaufort Regional Chamber Ambassador Program in 2020 until 2021 and recently returned in 2023. In her free time, Bobbie enjoys everything the Lowcountry has to offer in the way of recreation and relaxation.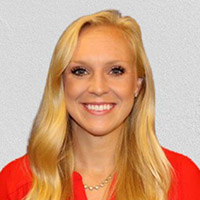 Ashton Viterbo
Beaufort Memorial Hospital
Ashton Viterbo is the Corporate Health Consultant for Beaufort Memorial Hospital. Originally from Snellville, Georgia she is now very excited to call Beaufort her home. With a background in Sports Medicine, she is extremely passionate about serving and helping others. This is done daily with her role in Occupational Health at BMH through the Well at Work program. She enjoys volunteering with the Chamber to utilize her passion of serving others, as well as the opportunity to collaborate with local businesses, and network in the community. In her free time, she enjoys spending time outdoors, especially days at the beach with her family. She is proud to be a part of the Beaufort community and the Chamber, she is looking forward to seeing what the future holds for the community!

Joshua Ward
CharterOne Realty
Joshua Ward is a Realtor and Photographer in the Beaufort area. As a native of Beaufort, Josh enjoys being involved with the chamber and helping the local businesses in the area find success. He understands the importance the Chamber plays within a local community and looks forward to see how Beaufort progresses in the coming years!

Beth Woodring
Palmetto State Bank
Beth Woodring is a CSR at Palmetto State Bank. She and her husband have been in Beaufort for a total of 22 years, coming back to Beaufort after his retirement from USMC. Beth is active with Beaufort Water Festival and has been involved with the Chamber for several years. She loves Beaufort and believes that Beaufort has much to offer businesses in this area!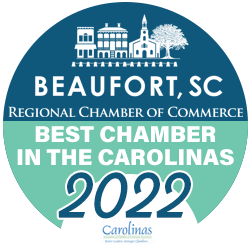 Best Chamber in the Carolinas!
The Carolinas Association of Chamber of Commerce Executives (CACCE) recognized Beaufort Regional Chamber of Commerce as the 2022 Outstanding Chamber of the Year (for a chamber with under 700 members) at their Annual Management Conference awards ceremony.
The CACCE Outstanding Chamber of the Year Award recognizes significant achievements and accomplishments that a Chamber has initiated, stimulated, and/or led in its respective service area during the past 18 months. Award winners are selected based on a competitive application process judged by peer chamber leaders. More than 150 Chambers from across North and South Carolina were eligible to apply.