If there were a contest for Beaufort's most interesting person, Captain Wally of Sea Wolf Charters would be a worthy nominee. During a recent lunch celebrating his 20 years of membership in the Beaufort Regional Chamber, the retired Army Major shared experiences from his career, service, family and philosophy on life. Here are just a few superlatives about the man:
Received the Bronze Star for heroic service during his two tours in the Vietnam War
Earned distinction as an Eagle Scout while in the 8th grade
Attended Clemson on a swim and dive team scholarship
Began work on a local Beaufort shrimp boat in 9th grade
Started operation as licensed charter boat captain in 1983, during which time he's had six boats
Happily married for 56 years and father of two daughters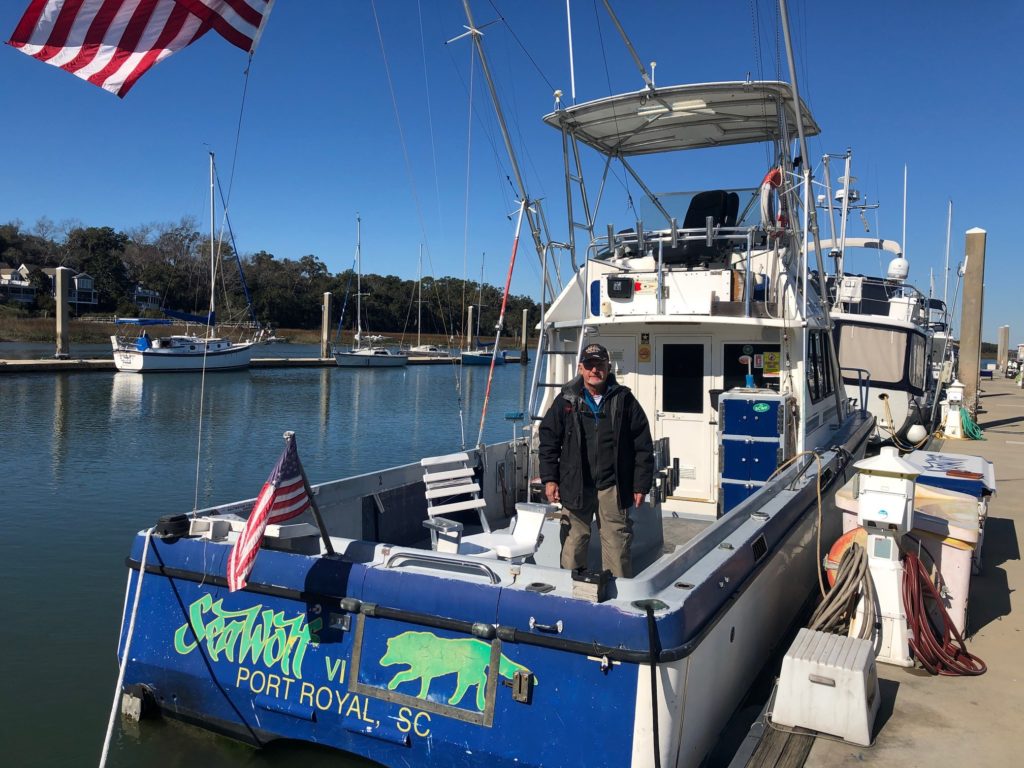 Wally lives with a personal goal of doing at least one good deed per day and will challenge (and probably beat) anyone in a pushup contest. If you'd like to learn more about this fascinating individual and hook up a cobia or mahi in the process, book a day on the water with Sea Wolf Charters.