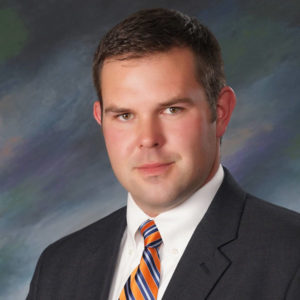 Neighbors & Friends –
The Beaufort Regional Chamber of Commerce is about getting involved in the community. At its core, it is networking with other business professionals, addressing local issues and coming together as an advocate for business in the Beaufort Region.
While I am local to South Carolina, I am not local to Beaufort. When I moved to Beaufort three years ago, I did not know anyone or anything about the area. The Chamber pointed me in the right direction. Through involvement with Leadership Beaufort, I was able to meet a great group of friends and learn about the area. By serving on the Chamber Board and networking at Chamber events, I better understand the business issues and dynamics that we contend with daily. I now know that as a group, we can make a larger impact.
Get out, get involved, and have fun while you are doing it! I look forward to working with each of you as the incoming Board Chair for the 2019/2020 fiscal year.
All the best,
Evan Wheeler