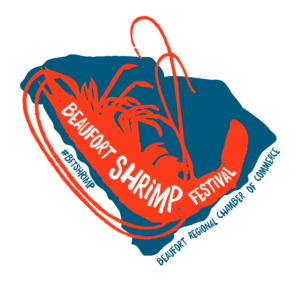 Beaufort's 25th Annual Shrimp Festival is right around the corner and you don't want to miss this! The Beaufort Regional Chamber of Commerce and the South Carolina Shrimper's Association are gearing up for the two-day festival that includes a celebration of SC wild-caught shrimp, local food and fun in the Lowcountry.
Hundreds of locals and visitors alike will gather at the Henry C. Chambers Waterfront Park to enjoy the lively atmosphere. The Lowcountry heritage event features live music, local cuisine, an arts and crafts market and much more!
On October 4th, the Shrimp Festival kicks off its first night with a live performance from Deas Guyz! You'll enjoy an entertaining mix of Old Motown, Jazz Standards, Rhythm and Blues, Country, Pop, Rock, Reggae and Dance beats.
On October 5th, the annual 5k, Run, Forrest, Run Bridge Run/Walk will take place. This USTAF certified course takes you through historic downtown Beaufort and over the famous Woods Memorial Bridge. Don't miss your chance to take your picture with Forrest Gump at the start/finish line! Little ones (7 and under) can take part in the Popcorn Shrimp run at 8:45 am.
Both days include an arts and crafts market where up to 50 vendor tents will be awaiting you!
If you are interested in being a market vendor, download the application, or reach out to WildSCShrimp@nullyahoo.com.
The annual Shrimp Festival celebrates Lowcountry cuisine. Participating local restaurants prepare samples of Lowcountry dishes featuring South Carolina wild-caught shrimp. Prizes are awarded for "best recipe" and "most creative recipe" honors.
Interested in being a food vendor? Download the rules and regulations or reach out to Janessa@nullBeaufortChamber.org.
The annual Shrimp Festival is a well-known, local gem. Sponsorship is highly appreciated and always recognized. If you are interested in sponsoring this event, please reach out to Ginger@nullBeaufortChamber.org.
2019 FESTIVAL SCHEDULE
Friday, October 4
Craft market • Noon-dark
Festival • 6:00 – 10:00 pm
Saturday, October 5
Run Forrest Run 5k • 8:00 am
Craft market • 10:00 am – 5:00 pm
Festival • 11:00 am – 5:00 pm