PORT ROYAL ELECTION CENTER 
Get to know the candidates running for office in the Town of Port Royal's upcoming election.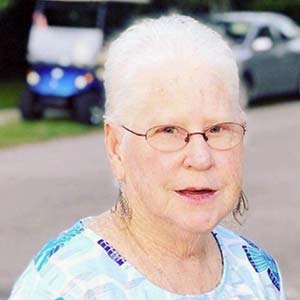 Mary Beth Gray Heyward
Candidate for Mayor
1. Tell us a little bit about you.
My name is Mary Beth Gray Heyward. I have lived in Port Royal since 1963 with the exception of about 3 years when I lived on Hilton Head. My grandparents and my father were from Port Royal. I have one daughter, Jennifer Phillips, and three grandsons, Chandler, Landon, and Hunter. I graduated from Beaufort High in 1973 and graduated from the Technical College of the Low Country. I have been in the medical profession for over 35 years, working with Beaufort County EMS, Low Country Medical Group and now Beaufort Memorial Hospital. I have served at the pleasure of the Citizens of Port Royal for 27 years as a council member; and now Mayor Pro Tern; serve on the Low Country Council of Government for approximately 26 years representing Port Royal; I am an Ambassador to OneBlood. I have served on many boards during my tenor as a non voting member of town boards. My hobbies include spending time with family and friends, and helping those in need.
2. How long have you lived in Port Royal?
I have lived in Port Royal since approximately 1963.
3. Why are you running for office?
I have served the citizens of Port Royal since I was first elected to Council in 1992. Over the last 27 years, I have enjoyed serving our Town of Port Royal in different capacities such as Councilwoman and Mayor Pro Tern. My dedication, my experience and my vast knowledge of matters pertaining to my beloved town has helped to promote the growth and economy of Port Royal. I see the future of Port Royal as smart growth. I am happy to be a part of making our community a better place for our children and our grandchildren to enjoy the many amenities that Port Royal has to offer. I look forward to serving as your Mayor to see thru some of the projects to their full completion. The Mayor and my fellow council members have done an outstanding job and I look forward to continuing my work with each.
4. What will you do to support a vibrant economy in our community?
First, the Town, with my support, participates in the Beaufort County Economic Development Corporation, so I definitely see the value of County-wide efforts to improve the quality of economic development in the larger community. Additionally, I continue to push for the appropriate redevelopment of the port property, which is essential to the development/redevelopment of Port Royal and northern Beaufort County. I have advocated for a sensible balance of economic development on the port property that ensures that it meshes with the existing Town fabric. It is very important that any economic development has to adhere to our standards to make sure it does not negatively impact our waterways and environment. Finally, the Town prides itself on the ease of access to staff to discuss projects and the streamlining of our review process to move them along more efficiently, including the adoption of the model business license ordinance, which will hopefully simplify the renewal process for business.
5. What are the most important challenges facing Port Royal and how do you propose to address them?
We have a changing population, so it is extremely important that we respect the culture of our existing residents while integrating our newer residents into the Town. That is quite a challenge. Port Royal has become very attractive to people seeking something different, something authentic, and we want everyone to enjoy what Port Royal has to offer. However, with new residents come different expectations, and we are working on improving our services to meet those expectations. Balancing the improvement of services against the reality of the costs of those services is also a challenge. It is something we think about during our retreat and budget workshops, all while making sure we don't burden our property owners and residents with increased taxes or fees.
6. What are the greatest opportunities for Port Royal?
Obviously, the first thing everyone mentions is redevelopment of the port. It has the potential to provide not only significant economic opportunity, but with the creation of additional parks, and pathways, we now can truly make available the natural amenities we have to offer to our residents and visitors. That includes the extension of the Spanish Moss Trail. With that opportunity comes the revitalization of Paris Avenue, Ribaut Road, and other portions of the Town. Port Royal has been discovered, and it is reflected in our increased population and our business growth. That is both an opportunity and a challenge. It is an exciting time to be in Port Royal, and I think while it has taken time, that tome has afforded us to be more deliberate and mindful of how important the decisions we make impact the Town and it residents.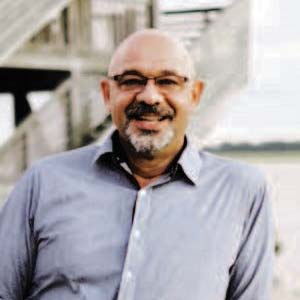 Joe DeVito
Candidate for Mayor
1. Tell us a little bit about you.
I am 58 years old, born in New York and raised on Long Island, where I met my wife Dawn, and we married in 1984, and we have two boys. My first job in the area was with a local plumbing company, but in 1988, I accepted a job with the City of Beaufort Utilities Department. This Job was where I started gaining my knowledge of and experience with Municipal operations. In 1999 the City Utility Department merged with BJWSA, where I was Director of Field Operations responsible for water and sewer delivery. In 2017 I retired from BJWSA after 29 years.
Since my retirement, I have moved into a sales role selling utility related software and hardware.
Over the past 20 years, I have been on the following local boards and committees.
The Spanish Moss Trail Board; (President)
County Transportation Tax Committee (VS Chair & currently Treasurer role)
Metro Planning Commission (Chairmanship role)
Joint Planning Commission (Chairmanship role)
Port Royal Supervisor Planning Team
Northern Regional Planning Team
Norther Reginal Implementation Team (Chairmanship role)
City of Beaufort Development Review Team
2. How long have you lived in Port Royal?
I moved to the area in 1986 after visiting my wife's family, who had relocated to the area. After living in the area less than a year, we purchased our home in Port Royal and still live in that home where Dawn and I raised two boys.
3. Why are you running for office?
I have been involved with public service through my employment and my role as a citizen on the various committees, I have found this to be rewarding, and I believe I have made a difference within my community. With my background in intergovernmental, local, and regional affairs, I am ready to help Port Royal with issues facing the Town now and in the future.
4. What will you do to support a vibrant economy in our community?
We need to support the local community, and business in Port Royal by maintaining our roads, stormwater system, sidewalks, and public areas so to create an environment where people want to live and work.
AND
We need to build an environment where people want to invest in Port Royal by moving into the community or investing in a business or development.
The Mayor can't do these things by himself; it is a joint effort with the community and I will provide the leadership to accomplish this.
I pledge to respond to communication in a timely manner.
5. What are the most important challenges facing Port Royal and how do you propose to address them?
Integrating the port development into the current community without damaging the current way of life and costing the current resident more in taxes.
Planning long term funding of our infrastructure needs, i.e., stormwater, roads Cypress Wetland maintenance.
Dealing with the increased traffic through our town to the Islands.
Creating a pedestrian-friendly road network.
Engaging with communities of Port Royal outside the downtown area.
The only way to address these issues is through a joint effort of the council. The staff and the citizen of Port Royal.
6. What are the greatest opportunities for Port Royal?
The careful development of the port property and the business and homes it will bring to the community.
The redevelopment of the property along Ribault Rd.
The Completion of the Spanish Moss Trail across Ribiault Rd and connecting it to the Sands.
Working with the County and Lowcountry Council of Govemnets to identify and obtain all available grants.
Candidates for Town Council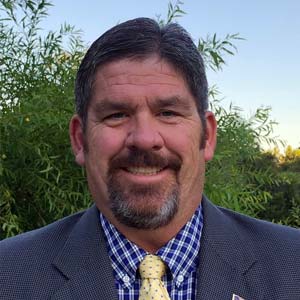 Jerry Ashmore
Candidate for Town Council
1. Tell us a little bit about you.
I was born and raised in South Carolina. I moved to Port Royal nearly 20 years ago upon graduation from Clemson University. I've been married to my lovely wife Tina for 20 years and we have 5 children (Amanda, Sean, Ellie, Katie, Tori) and 5 grandchildren (Tucker, Tyler, Cameron, Giana, Ben). I've been employed by The Greenery for 19 years where I am the Director of Workforce Development & Safety. I attend Carteret Street United Methodist Church and serve on the Staff Parrish Relations Committee (SPRC) and the Bazaar Committee where I chair the Garden Shop. I serve on the Northern Beaufort County Regional Implementation Committee (NBCRIC), Vice Chair of the Local Emergency Planning Committee (LEPC), Graduate of Municipal Association of SC (MASC) Institute of Government and Port Royal Town Council from 2015 – Present. I am a 2012 graduate of Leadership Beaufort (RED TEAM!) and Beaufort Water Festival Volunteer (2020 – Director). I enjoy college football, riding our Harley Davidson and spending time with my family. I am an Eagle Scout.
2. How long have you lived in Port Royal?
Tina and I have owned our home and lived in Port Royal for nearly 20 years.
3. Why are you running for office?
I love and care about Port Royal. During my time on Council I have never evacuated during a Hurricane (Hermine, Matthew, Irma, Dorian, etc.). Instead, I've embedded myself with our Police Department to give updates to our residents and be "boots on the ground" during clean-up and recovery. Other than 8th grade homeroom representative, I have never held a political office until now. I got involved 4 years ago because I wanted to be a positive role model for my children and help shape the future of Port Royal. As a parent, I want my children to know it's important to serve others and be involved in the community. We have a lot of tough issues facing Port Royal. I am active in the community and knowledgeable about the many challenges and opportunities we are facing. There is a learning curve for everyone in public service, I feel that I firmly have my feet under me and can make the tough decisions.
4. What will you do to support a vibrant economy in our community?
I will continue to be active in the community, in the local business sector and regionally to promote Port Royal as I have in the past. For example, meeting/touring with SC Commissioner of Agriculture Hugh Weathers at our shrimp docks and discussing the future of our docks, working with owners of the Port of Port Royal as the development continues to move forward. I will continue to work with our existing business owners as we renew our Port Royal Pride program. I will support our local businesses and encourage others too as well.
5. What are the most important challenges facing Port Royal and how do you propose to address them?
We need to promote Smart growth for the Port property and not Fast growth and I will continue to work with the developers of the Port of Port Royal as we move forward. I will continue to work with the nonprofit Port Royal Pirates Club, town manager and town staff to preserve and find the best use for our iconic shrimp docks and embrace our heritage as a fishing community and find a viable solution for our Shrimp Docks. I'll do what's best for the future of STR's in Port Royal. I will continue to work with the task force as I have over the past months, meet and talk with the City of Beaufort and the County to determine the best solution for the good of our community. Funding and the cost of running our town is an important issue as we continue to due more with less while setting our budgets. I will promote a safe community where we can all be proud to live, work, play and raise our families.
6. What are the greatest opportunities for Port Royal?
We have many opportunities in Port Royal to enhance the lives of our residents and the beauty of our community. We must expand sewer to more residents, repair roads and construct more sidewalks, improve our citizen engagement, improve the safety of our intersections, build community spirit, review and modernize our ordinances, improve street lighting throughout our community and improve the appearance of Port Royal with comprehensive code enforcement and citizen engagement to name a few.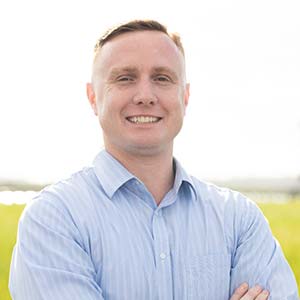 Kevin Phillips
Candidate for Town Council
1. Tell us a little bit about you.
I was born and raised in Snellville, GA. Which is outside of Atlanta. Both of my parents worked in Education. My Father as an Administrator/Athletic Director and my Mother worked in the payroll department. I'm the oldest of three. Having a younger brother and sister. My siblings and I grew up playing sports, going to church, and attending family functions. We were always very involved in our community. My childhood was truly a blessing. Couldn't have asked for better.
I was introduced to the Low Country when I attended the College of Charleston, where I majored in Communication. I've always enjoyed engaging and connecting with new people so my course of study was a great fit. At the College of Charleston, I was elected to the Student Government, started the first chapter of Phi Delta Phi, and ultimately graduated Cum Laude. After the College of Charleston, I attended the Charleston School of Law. I was drawn to the legal profession due to the opportunity it provides to make lasting and impactful change in people's lives. While at the Charleston School of Law I competed in multiple Mock Trial competitions where I represented Charleston against other Schools across the Country. I was nominated to the position of President of the Charleston County Bar Association Student Division.
One of the best decisions I've made was when I chose to pursue a clerkship with the 14th Circuit Solicitor's Office during the summer before my last year of law school. It was during that summer I fell in love with this area. I spent the entire summer, when I wasn't working, exploring this amazing place. I met the people, experienced the natural beauty, and enjoyed the life style. After that summer I knew where I was headed once I graduated.
Upon arriving I dove right in. I applied, and luckily was accepted, to the Leadership Beaufort Program. It was a great experience that provided me with a lifetime of knowledge during the 9-month program. Through the program I was fortunate to make memories and friends that will last a lifetime. Since then I have been constantly involved in the community and have even been labeled by some as a "professional volunteer". Recently I have accepted a position on the local Waddell YMCA Board of Directors.
Currently I work as a Victim's Rights Attorney for a local non-profit organization that provides free legal services to victims of violent crime. I enjoy my job because every day I get to engage and connect with people that are looking for help that I can provide.
I have always sought to improve the lives of the people around me and since arriving here I have been deeply involved in this community. If elected to Town Council, I will bring those two qualities to the people of Port Royal.
2. How long have you lived in Port Royal?
Almost 2 years
3. Why are you running for office?
I'm excited for the future of Port Royal. If you read the history of Port Royal you will see how there have been many booming times in the Town's past, and I believe great things are ahead for this Town.
While I was in Charleston I worked on local City Council elections. There I learned how important the work that goes on at the local level is, in shaping the lives of residents. I witnessed firsthand, some good and some bad, what it takes to foster an environment that allows for growth without forfeiting community. I want to use my experiences to make Port Royal have the best possible future it can.
Also, I believe in service. I watched my parents make being engaged in your community an important part of a fulfilling life, and I have tried to carry that on. Port Royal is where I want to raise a family, and I want to set that example for the next generation.
Finally, I enjoy it. I love meeting my neighbors and discussing our Town together. Hearing their concerns and being their voice is something I greatly look forward to.
4. What will you do to support a vibrant economy in our community?
Engagement. I will engage with Port Royal residents, listen to their ideas, and encourage the right type of growth. Also, I will be an advocate for the Town of Port Royal at the County, Regional, and State level to encourage resources be allocated here.
5. What are the most important challenges facing Port Royal and how do you propose to address them?
Responsible Growth. Port Royal is growing, we see it every day. The Town must listen to its residents, have conversations, and make responsible decisions that manage this growth responsibly. Opportunities facing Port Royal don't come around often. Let's make sure we get it right.
Quality of Life. Port Royal has always been known for its close knit community. It's one of the things that makes this place so special. Quality of life of my neighbors is of the utmost importance to me. At the end of the day, we have to live here. Town Council must always remember who they work for. All residents of Port Royal.
Conserving Natural Resources. We live in one of the most beautiful places ever created. So unique and diverse in what is offers. Our natural landscape is one of the reasons I fell in love with this area. It constantly captivates me. As I'm sure it does for all of our residents. The Port Royal Sound's beauty is one of the reasons so many people visit our home every year.
This fact should always be present in our minds as we make decisions going forward. In whatever we do, conserving this beautiful gift from God should always be a priority.
6. What are the greatest opportunities for Port Royal?
Our region is growing. Beaufort County as a whole is growing. People want to move to Port Royal, businesses want to be here, and developers want to develop here. This is an opportunity because it gives us options. It's an amazing opportunity that we must take control of, or it will take control of us. The Town of Port Royal should listen to all voices, weigh all pros and cons, and make the right decision that manages this growth in a responsible way. We all want to create the best possible future for Port Royal and I believe we can if we understand that the decisions made by the Town in the next 4-5 years will determine the next 50 years, so let's get them right.
In conclusion, on Nov. 5th I would greatly appreciate your vote. I will be a new and engaging voice for the Town of Port Royal. Thank you to everyone that has supported me and I look forward to meeting more of the residents of Port Royal as the campaign continues. If you see me out feel free to stop me to chat, and remember on Nov. 5th it's Cool, Coastal, Kevin for Council! Thank you.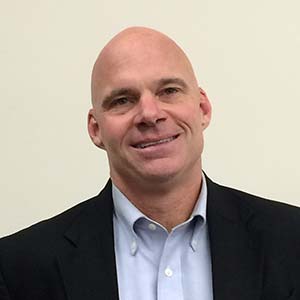 Robert Landrum
Candidate for Town Council
1. Tell us a little bit about you.
I was born in Colorado and attended Pomona College and Edinburgh University for a time before graduating magna cum laude from the University of Colorado. I spent a couple years working for Standard and Poor's, then moved to Madison, Wisconsin for graduate study in History.
While at the University of Wisconsin, I founded a small company, High Road Adventures, offering Inn-to-Inn cycling, hiking and mountain biking tours in Scotland. I completed my PhD and landed a tenure-track position at the University of South Carolina Beaufort in August 1999. I've worked at USCB for 20 years now and deeply enjoyed just about every minute of it
I bought a cute little house in the then-new "Billy-village" development in April 2000 and over the following years came to know and love my neighbors and my town, and grew increasingly excited, fascinated, and alarmed by the development that was to begin—sometime—at the Port Property just down Paris street.
I met Kat Walsh 2012, we were married in 2013, and when we had a daughter our family outgrew the cute little house. I insisted that we remain in downtown Port Royal, so we moved seven blocks north and gained a couple of bedrooms.
In 2017 I took the advice of several friends, students and especially my wife and ran for a Town Council seat. It was a special election for a vacancy and I was returned unopposed for a two-year term. Since that time I've been learning the ropes as a new public servant and relishing the opportunity to make a difference in people's lives.
2. How long have you lived in Port Royal?
20 years. I am a small business owner, a property owner (and therefore a taxpayer), and a tenured full professor at the University. I have a daughter who is enrolled in a local school and a spouse who is also a self-employed small business owner. I am fully vested and deeply rooted in this community; I'm here for the duration.
3. Why are you running for office?
I am running for office during a critical time in the growth of our town to ensure that the Port Royal that my daughter inherits—the Port Royal that all of our daughters and sons inherit—is the livable and cohesive community that I have come to know and love.
As my campaign literature states, I came to office in the knowledge that the Port Development was not progressing and moreover, that the town was falling over itself offering concessions to the would-be developers to get a deal. This culminated in a public meeting of 2015 when community input was sidestepped and the Grey Ghost partnership was allowed to operate the Port Authority's drystack marina. The concessions continued—$1.1 million of public money spent on infrastructure, town assistance to build out the new Fishcamp restaurant, the sale of property to allow the second restaurant—but the development as a whole is years behind schedule and there has been little visible progress on the infrastructure to handle growing traffic.
So I ran for office to encourage the development, but to do so without further concessions from the town. We have done our part, the developers must now do theirs.
The Port Development then, is why I first came to the office, but after a term I know that the position of a town council member is all about service. I have taken great satisfaction helping my fellow citizens have their ideas heard and their issues addressed. I have learned to adopt other people's problems: issues like traffic, flooding and stormwater management; sidewalks and parking; trash pickups, sewer projects, potholes, recycling bins and smelly porta-potties. It isn't glamorous, it does not make the headlines, but it is what we do for and with our neighbors, it is community.
4. What will you do to support a vibrant economy in our community?
Economic diversification. The service sector is doing just fine in Port Royal, and will grow with the maritime services that will cluster around the new marina. Retail will prosper as the commercial-zoned areas on Ribaut and Savannah highway are built out. We should, however, encourage balance by way of the creation of production jobs. To that end I have lobbied for the sale of the Shed. We requested bids last spring and have an offer from a regional premium woodworking firm. They plan to add between nine and thirteen new light-industrial jobs. This is just one example, but it is consistent with my vision of Port Royal, not a bedroom community, not a collection of neighborhoods; but a town, a community with its own independent economy.
5. What are the most important challenges facing Port Royal and how do you propose to address them?
Port Royal is faced with the enviable problem of growth. Our town is attracting and will continue to attract newcomers, and the challenge is to accommodate the growth while preserving the things that brought us here in the first place: the environment, the economy and, most importantly, the community itself.
So we must address the practical problems of growth: expanding infrastructure and managing traffic so that our neighborhoods remain quiet and safe; protecting our environment and water quality by expanding sewer service to all existing and new citizens; maintaining the high standards of the Port Royal Fire and Police Departments; adding new sidewalks throughout the town; strengthening and expanding our floodwater management infrastructure. These challenges are the unexciting but vital functions of a town council.
6. What are the greatest opportunities for Port Royal?
Port Royal stands on the cusp of an exciting new period in our history. The completion of the Port redevelopment will make it a more lively town, with several new bars, hotels and restaurants. It will have a broader and deeper tax base, with a broader, deeper, and diversified economy. It will boast a completed terminus of the Spanish Moss Trail, two new parks and generous public space. At the same time, it will remain livable, cohesive and neighborly—a community.